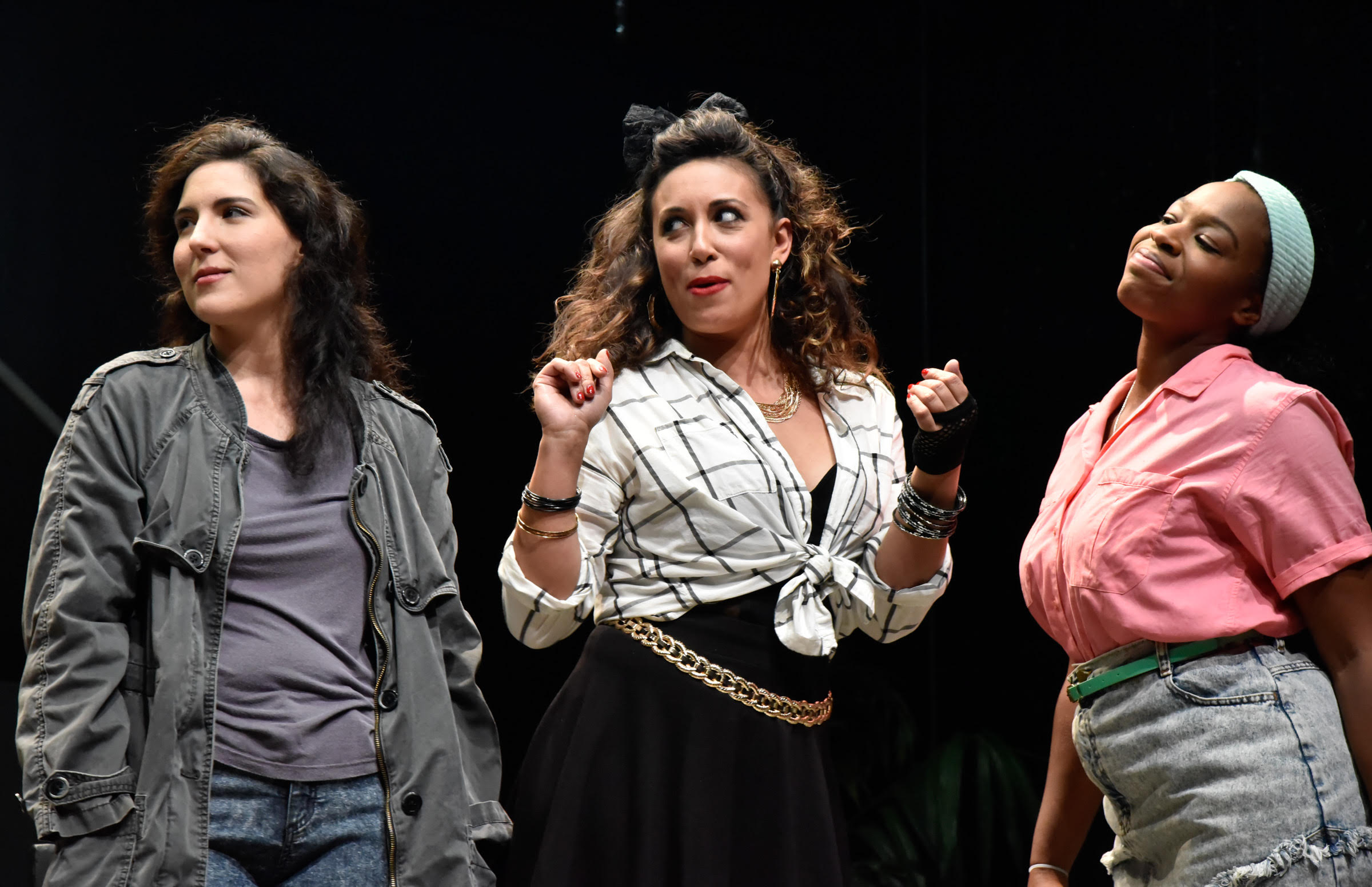 Cast
Miranda is delighted to be making her first NYC Off-Broadway Debut with Living Lotus Project at the Lion Theatre! Originally a Dental Hygienist from Florence, MA, Miranda found her love for acting and all things shiny at the young age of twelve, when she played Dorothy in The Wizard of Oz. Although she loves the dental field and helping others, her true passion is performing and she is actively pursing it full time. "Performing is where I truly feel my voice can be heard." Miranda is a graduate of Hackworth School of Performing Arts. She is proud to be an "all around actress" as she performs both on the Big Screen and on Stage. Credits include playing Anita Lopez in Happily Never After, Amtrak Commercials, Jennifer Estes in Suicide Prevention US Navy, and The Nutcracker, to name a few.
She is honored to be a part of a production that is brave enough to shed light on a dark, but very important, subject. To quote Maryanne Williamson, "Our deepest fear is not that we are inadequate, our deepest fear is that we are powerful beyond measure."
In her spare time Miranda enjoys developing her health and wellness entrepreneurial business called Creative and Free — a business that supports various creatives while funding their dreams through helping others with their health and wellness goals. For more information, please visit Creative and Free on Facebook. Miranda also teaches Zumba, enjoys crocheting, painting, and hanging out with her cat, Maggie. Visit MirandaRoldan.com for more up-to-date news on her career! Special thanks to Mom, Dad, Mana, Nikki, and Curt for always believing in me.  www.MirandaRoldan.com @Miranda_Roldan Miranda Roldán
Personal statement:
Walking into the audition room for Phoenix Rising, I immediately felt a sense of warmth and connection. Not always the case when pursing this industry. That is what makes being apart of this production so special. Laura and Daniel have made me feel so welcomed and loved from the very beginning. I am a new bird to the Phoenix Cast and felt a little nervous about that, but working with such wonderful and welcoming cast mates quickly eliminated that feeling, and I am delighted to be able to call them my theatre family! There was no doubt in my mind that I wanted to be so badly a part of this production. Immediately, I felt a strong sense of connection with the play's message and the desire to share it with the world. As I prepared for the role of Carmen, I fell more and more in love with her and found the complexity of this character so intriguing. We have many similarities, as we both have a passion for painting and expressing ourselves through color. We both have been known to be a little feisty, as well. This play is an artist's dream. It embodies every aspect of creativity with a strong message. Laura does a beautiful job with the poetic narrative, adding raw moments and balancing them with comedic ones. Her vision to create elements of song, dance, body movement, and fantasy has me falling in love each day, as I dive more into the script. Thank you for this opportunity. This piece of artistic genius is truly one of a kind and I am so honored to be a color on your canvas.