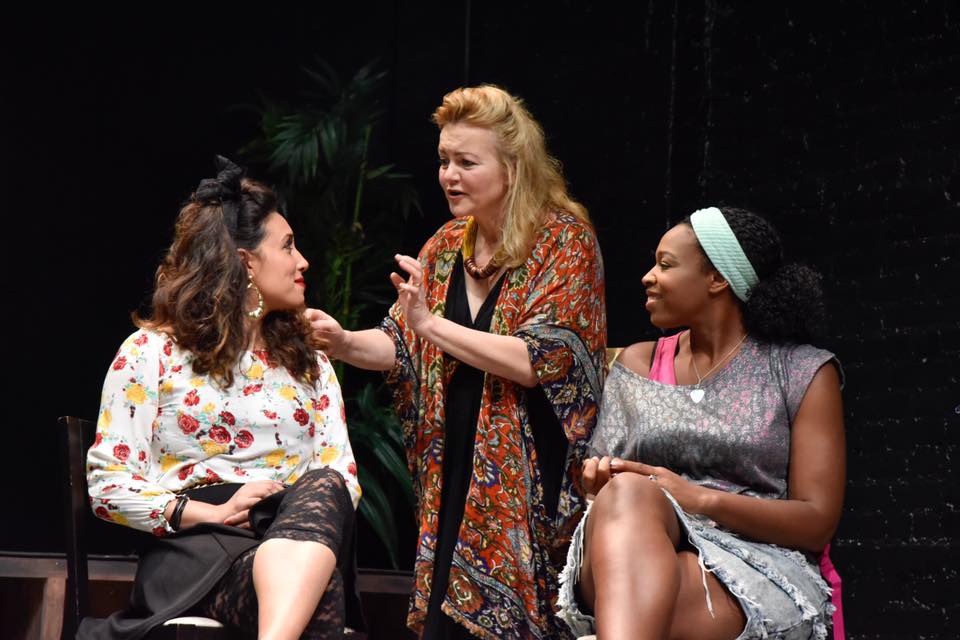 Cast
Kristen is elated to be joining the PHOENIX RISING ensemble (Thank you Helene Galek!  And Laura!  And Brian!  And everyone!) and to have the opportunity to explore the world of Grace's supple and fierce power.  Kristen's other recent favorite roles include Amelia in THE HONEYCOMB TRILOGY and Victoria Frankenstein in FRANKENSTEIN UPSTAIRS with Gideon Productions; Eglantine in LICKSPITTLES with Boomerang; Eugenia in ONCE UPON A BRIDE A FOREST with Flux Theatre Ensemble; and Blanche DuBois in A STREETCAR NAMED DESIRE with Bleecker Company.
Kristen is a three-time New York Innovative Theatre Awards nominee for Lead Actress, winning for Jane in BENEFACTORS with Retro Productions.  This Fall, you can find Kristen in the downtown horror favorite, THE PUMPKIN PIE SHOW.   www.KristenVaughan.com
Personal statement:
PHOENIX RISING is a beautiful ritual reclamation of grace and wholeness.  Laura has given us storytelling that (while surely both) goes beyond being provocative and entertaining… It heals.  What an incredible gift.